How to save money on bathroom renovations in Orlando?
Who made the repairs knows that the most expensive rooms for implementation are bathrooms and toilets. Communications, tiles, plumbing, and quality work – all this will take a significant part of your budget. 
You can make high-quality budget repairs if you know what you can save on. Where to look for building materials? Who will carry out the repairs? There are simple answers to these and many other questions! 
So the moment came when repairs are required in your bathroom, but the budget is still limited. How to find a middle ground to tidy up your bathroom? Today we will tell you a few simple ways to do this with the least cost. 
Pay attention to details.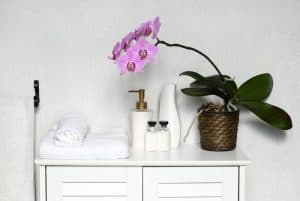 Sometimes it is enough to replace the old crane with a new one, change the handles on the door, buy a new curtain, or install a large mirror to change your bathroom's appearance.
Wait for discounts and sales.
If serious changes are not avoided, you can significantly save the budget on building materials, plumbing, and furniture in large retail chains. Buy furniture on sales – for high-quality goods; there are very profitable discounts from 50% to 70%.
Purchase economy-class ceramic tiles from domestic manufacturers. In quality, it is not inferior to foreign models, but it costs less.
Valuated goods are also perfectly suited for these purposes. The markdown does not indicate that they are defective. Just a few pieces can remain. Find the right quantity and combination.
Avoid frills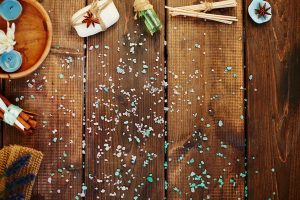 If the bathroom is not too small, then decorative decoration can be abandoned. Plastering and painting the walls (ceiling) with moisture-resistant paint. It can serve for many years, compared to oil. Do the restoration of the old bath. Cover it with enamel or replace it with an acrylic one. 
Replacing an old countertop with a new granite or marble countertop can add sophistication to your bathroom.
If you still want to buy a new bath or hot tub, then you can save on additional functions that they can be equipped with. Modern manufacturers offer various backlights, radio, aromatherapy, and other tricks. Models without all this wisdom are cheaper, and in life, they can be little suitable for you.
Use Granite Remnants for Counters to save on quality bathroom remodel in Orlando
Vanities are a focal point of the bathroom that should be paid special attention to when remodeling, and granite is a surefire way to create a new and improved look. To save on quality bathroom remodel in Orlando, hit up shops that deal with Granite Countertops in Orlando that often have smaller vanity-top size pieces of granite leftover from bigger jobs that they'll sell to you at a discount.
Make repairs yourself
To make repairs on your own is quite realistic only if you have certain skills and time availability. In other cases, there is a high probability of subsequently redesigning and correcting something. And in terms of costs, it will cost much more. It is better to trust this process immediately to professionals. 
However, you can save if you independently prepare the bathroom for repair – get rid of the old tiles and remove construction garbage.
Plumbing
If we are talking about repairs in a new building, you don't have to buy a shower stall. An alternative option is to drain the floor, close the walls with tiles and install a glass door or shutter. It may come out cheaper than the finished factory model. And, importantly, the shape of the pallet will fit perfectly into the space of your bathroom. For small rooms, such a "makeshift" shower corner can become a real panacea. 
Finishing: ceramic tiles
Selecting materials for finishing is better to pay attention, not to the manufacturer's name – after all, you can always run into forgery, but to the quality of the product. But even without excessive decoration, you can get a very pleasant and high-quality repair.
Curbs and decors in tile collections are the most expensive elements. To save money, you can combine background tiles with mosaics. Background tiles from the budget segment and 1-2 meters of the original mosaic will cost you cheaper than the classic combination of "background + decor." Also, such an original layout can turn the downsides of the room into pros.
After laying the tiles, there are always many leftovers, and if you have several bathrooms and each has different collections and articles? You can grind by applying one background tile to two spaces but adding different tiles to it.
By placing the tiles diagonally in a small bathroom, you can visually increase the space and hide the walls' curvature. In large bathrooms or bathrooms without "wet zones," you can combine ceramic tiles and decorative coatings that are not afraid of water. The use of water-resistant paint will eliminate the need to spend on extra meters of tiles.
Finishes: other materials
You can emphasize the proximity to nature in the decoration of the country house's bathroom, having closed the part with natural stone. If you replace a tile on a wall with a large mirror, you can visually increase the room's space and illumination. A tile of large formats from new collections is more expensive than "standard" small formats. The combination is nice for the wallet and original in design.
Labor
Specialists should do bath repair with experience, not by amateurs since only a professional will perform everything and orient himself in a situation if there is any problem in work. After all, once you save, then every time you go into the bathroom to wash or shower, you will remember the very "master" with a not very kind word.