Kitchen Countertop Decor Ideas
Are you getting ready to decorate your kitchen for Christmas? There are several ways to create some fantastic Christmas kitchen decor for your house.
Bigger isn't always good, particularly when it comes to kitchens. Space and excellent style are not limited to huge kitchens; all you require are some beautiful small kitchen decor ideas to maintain your little space organized, efficient, and attractive.
These are just some of the Christmas decorating ideas we will share with you today; read on for exciting and fun ideas
1.     Declutter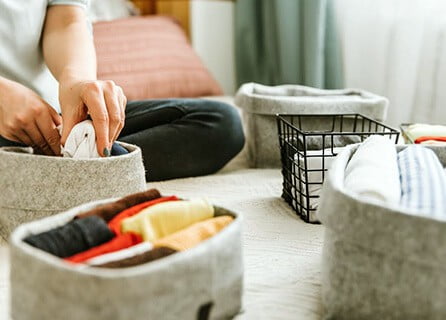 Remove everything on your countertop and begin organizing in a clockwise chronology. You should know what comprises clutter and what does not.
Clutter is everything you don't utilize regularly. Keep them in the kitchen closet to keep your counters looking sharp, clean, and new. It is best for small kitchen décor ideas.
You may organize your closet by putting often used items on the closer shelf and seldom-used stuff at the farthest end. After that, clean your sinks to let them seem fresh.
2.     Towels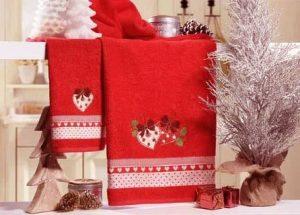 Towels are necessary for any kitchen, especially now that Christmas is coming. Christmas-themed kitchen towels add the air of festivity.
The addition of dish towels serves as both a functional and beautiful accessory.
To get a new look, you may decorate kitchen towels with Christmas ornaments in several ways.
3.     Gingerbread House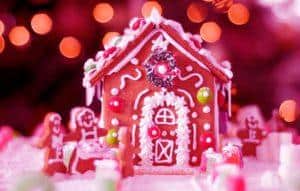 Is there a child who doesn't enjoy decorating a gingerbread house for the Christmas holiday? Let your creation be the main focus of your Christmas decorations by displaying it among your favorite cookies.
4.     Holiday Dishware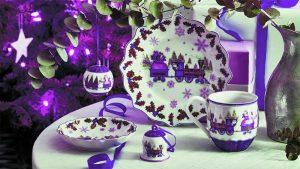 Display your Christmas plates and accessories to brighten up a dull kitchen shelf. It's an easy approach to get into the Christmas spirit.
You may use your tray to hold wooden cooking utensils and spatulas along with cooking oil, a salt and pepper mill, as well as a thyme plant for decorative purposes.
5.     Accessorize the Window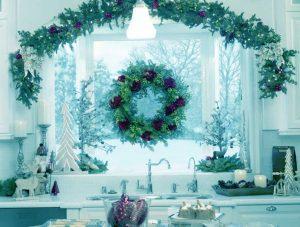 Getting the proper Christmas decor for your kitchen windows may be difficult. Hang a modest arrangement of lights and flowers for a festive effect.
Some fairy lights elevate the design game tremendously.
6.     Vases and Plants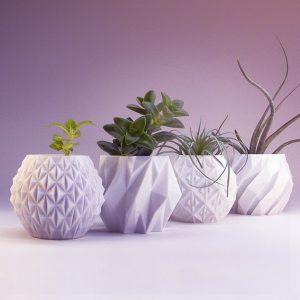 Decorate your kitchen countertops with bright vases and plants to liven up the room. They can vary from plants to a few succulents or palms.
You may create a natural and earthy atmosphere in your home by placing green plants near the windows.
7.     Pine cones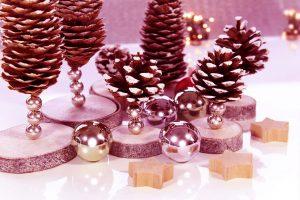 Pinecones aren't just for winters, but they're also turned into an enjoyable DIY activity. So, get little glue and glitter, and then you've got yourself a Christmas decoration.
8.     Adorn your Chairs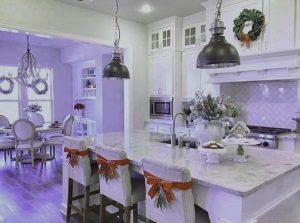 It's easy to ignore them, but don't pass up the chance to include your kitchen chairs into your Christmas decorations this year.
Is there a stress-free suggestion? Use a red ribbon and fir branches for a classy look.
9.     Fraser Fir And Candlesticks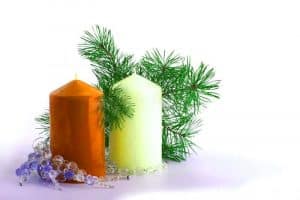 Decorate your kitchen counter with a lovely combo of white candlesticks and Fraser fir. It will undoubtedly make preparing and serving Christmas cuisine more pleasurable.
10. Jars and Containers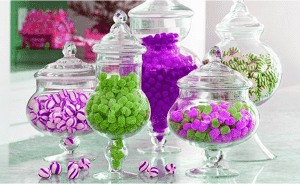 If you want to prevent confusion in the kitchen, keep your cereals, pasta, and other things in glass jars with labels. Put some candies in them to give them a festive look and tie a red ribbon.
When you're done, organize them according to their sizes and color. It will help you manage your kitchen and capture the interest of other people.
We hope this article has inspired your desire to spruce up your kitchen. Which of these kitchen counter Christmas decorating ideas is your favorite?