Countertops Remodeling Tips
Remodeling countertops is one of the major expenses when remodeling a kitchen, as they cover a large kitchen space area. Along with covering the site in the kitchen, kitchen countertops remodeling is equally important as this is one of the most prominent features to use in the kitchen.
Are you planning on a countertop remodel and can't wait to get started? To help you out with the remodeling, we have brought you some practical tips worth looking at.
Tips for Remodeling Your Countertop
Select Countertops Material
Before you start with the countertops remodel, the very thing that you need to do is to think of what countertop material you will be opting for. Some common countertop materials include granite, quartz, and marble. The same materials are also used for Bathroom countertops remodeling. While each material has its advantages and disadvantages, you will have to pick a material that goes well with your kitchen space.
For example, some countertops are much more delicate than others. If you have kids at home who are always in the kitchen, then you might have to opt for a countertop material that is much more durable and long-lasting.
Pick The Color Of The Countertops
Once you have picked out the countertop material, the next step will be to pick a color that goes well with the kitchen surroundings. For example, if you have white walls and cabinets, a jet-black countertop will look weird. If you want a classic and well-balanced look for your countertops, then consider opting for natural tones such as skin, white, and maybe even light green.
How choose granite cabinet color, white or black countertop?
If you feel that light colors are too dull and don't go along with your kitchen color palette, consider deep colors like grey or navy blue.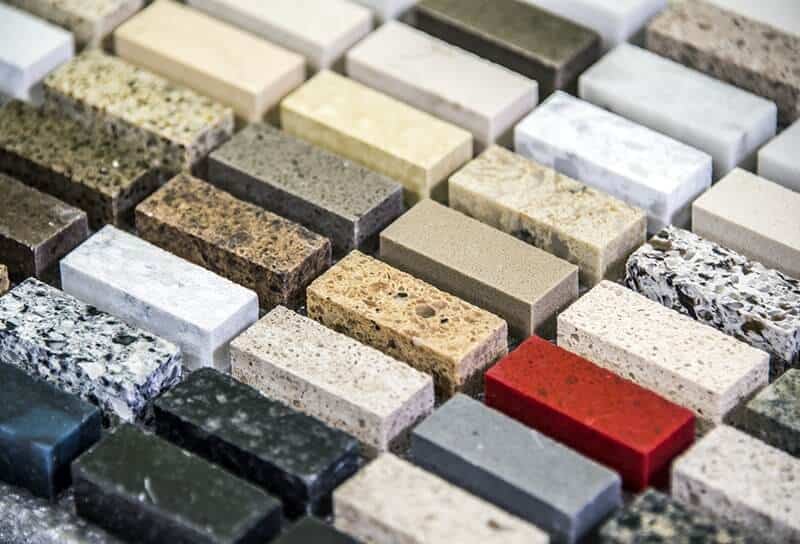 Decide The Number Of Countertops
When remodeling, make sure to come up with a solid plan so you don't end up regretting your decision. Depending on how ample your kitchen space is, decide on the number of countertops you will get installed. Remember not to skip out on any countertop space and use every available space because countertops are always in high demand in the kitchen. To utilize the area properly, request a professional to look at your kitchen and ask them to recommend all the places where a countertop could be installed.
Make Some Changes To The Space
If you have some budget left after the countertop remodeling is completed, you can make some changes to the cabinets in your kitchen. To match the cabinets with your new countertops, you can add in new splashes of colors, such as some shades of purple, to the cabinets if your new countertops are of the same color.
Who says that you will have to spend thousands of dollars when renovating countertops? It might seem that remodeling countertops are expensive. Still, if you use the right strategies, look for suitable materials, and focus on your budget, then your dream countertops remodel will be completed as you wish in less than no time.
Looking for a countertop remodeling company in the Orlando area? Call us now to schedule a free in-home consultation and estimate.