Bathroom countertops in Orlando
A bathroom countertop is a must-have for any modern bathroom. With its help, the bathroom can be transformed into a more ergonomic, convenient, and elegant room. In a competent performance, the bathroom can become your pride, and you will admire it every day.
Benefits of Granite and Quartz Countertops
The use of natural stone in the interior is especially suitable for the bathroom because the combination of water and stone gives a sense of natural harmony.
We spend time in the bathroom in the morning, preparing for a new day, a beautiful interior will increase energy and give strength for the whole day, and in the evening, after a hard-working day, it will relax the body and soul.
Instead of a shelf with a mirror in your bathroom, there is a spacious module in which you can store toiletries and cosmetics, also accessories, and everything you find necessary.
With its help, you can competently form a space, increase the room's functional area, and give the interior originality and uniqueness.
How to choose a quality bathroom countertop in Florida?
If you do not know what design, color, and materials are suitable for your bathroom, our professionally' friendly team will help you conduct a free design consultation. We appreciate our trust and work for our conscience. We can offer you a large variety of bathroom countertops made of natural stone, including marble, quartz, and granite. Natural stone furniture is very durable and differs in that it can serve for decades and has an aesthetic appearance, is safe for people and the environment, and has high resistance to physical resistance. Resists harmful effects of the alkaline and acidic medium. We are very attentive to production quality. We have affordable prices and a rich range of products, a lifetime guarantee, deliver quickly and in a predetermined time frame. The company's consultants are always ready to help and choose the best material and colors. We have everything to implement the boldest ideas in the design of the interiors of your bathrooms.
Marble bathroom countertops in Orlando, Fl
With us, you will be able to improve the design with high-quality marble stone for bathrooms. Marble bathroom countertops are distinguished by an unusual texture and an exceptional unparalleled appearance, attracting a look and giving the interior uniqueness. Besides, they have excellent performance characteristics. The bathroom, which is made from marble, is easily restored by grinding the damaged area. It isn't easy to compare even the elite array of wood with noble marble, not to mention other materials. Functional surfaces are non-allergenic and non-toxic. Also, marble has unique decontaminating properties; that is, it kills bacteria without additional antiseptic agents.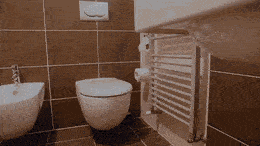 To clean the bathroom countertop of natural stone, it is best to use special remedies or soap solution, but it should be borne in mind that stains from wine, coffee, and tea should be removed immediately after appearance since they can quickly be absorbed and in the future, it will not be possible to remove them. Granite is a very practical material for the manufacture of bathroom countertops; it is distinguished by hardness and durability and will serve for many years without changing its original appearance. It is resistant to heat and chemicals and also does not absorb water.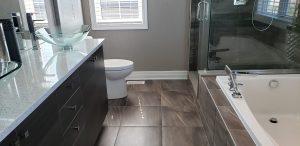 Granite bathroom countertops have a smooth surface and do not require special care – it is enough to clean the contamination with a wet rag or soap solution, it is easily restored to its initial state. She will serve for a long time and faithfully for many years, even if she is constantly exploited. Humidity and temperature differences do not affect the aesthetic appearance and do not spoil the countertop.
Quartz bathroom countertops are non-porous, scratch-resistant, have various colors, and do not require special care – the surface can be easily cleaned with ordinary water. In any case, you will choose for bathroom, the option of a countertop that will decorate it and make it more refined and attractive. Many connoisseurs of beauty and uniqueness have already preferred quartz, as it is an excellent material for the bathroom. Quartz bathroom countertops have excellent wear resistance and impeccable appearance, and most importantly, maintain these qualities for the entire service life. Resistant to dirt, microbes, and mold. Using a non-porous countertop like quartz means that you won't need to worry about sealing the material against absorbing this moisture. And while things like cosmetics, toothpaste, and styling products can harm stone countertops and heat from curling irons may damage a concrete surface countertop, quartz is unaffected by these materials. Also, quartz is available in a wide range of colors and styles. We guarantee your client's high-quality artistry and factory-direct prices. We make bathroom countertops from marble, granite, quartz at the best prices in Orlando and can fulfill orders of any complexity in the minimum time.